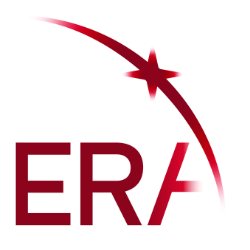 The Existential Risk Alliance (ERA) is a non-profit project working to mitigate existential risk by equipping the community of young researchers and entrepreneurs with the skills and the knowledge necessary to tackle existential risks via our summer research fellowship programme.
Highlights
CERI's evolution to ERA
The Cambridge Existential Risks Initiative (CERI) was founded in April 2021 as a project at the University of Cambridge with the aim to reduce existential risk (x-risk) by raising awareness and promoting x-risk research, via initiatives such as our flagship Summer Research Fellowship programme.
Since then, CERI has evolved into a meta organisation supporting many projects within this space; some projects have been run entirely by students (such as the Existential Risks Introductory Course), and some projects have been run by a mixture of students and full time community builders (such as the CERI Fellowship).
Now, CERI will refocus to be a University of Cambridge student group, engaging with the local community via projects such as HackX. ERA will be running the ERA Fellowship (which was previously called the CERI Fellowship) in 2023 and beyond.
Time for a new ERA!
Our mission is to reduce the probability of an existential catastrophe. We believe that one of the key ways to reduce existential risk lies in fostering a community of dedicated and knowledgeable x-risk researchers. Through our summer research fellowship programme, we aim to identify and support aspiring researchers in this field, providing them with the resources and mentorship needed to succeed.
The establishment of ERA will allow us to optimise our programming and support ecosystem for the Summer Research Fellowship programme. We plan to take an evidence-based approach to community building to improve our existing programme and to find promising new approaches in this space.
Why rename CERI to ERA?
The naming situation with the -ERIs is just very confusing. There is CHERI, CERI, SERI, BERI, and LERI (the ones I know of). We think that we could potentially reach a different subset of our target demographic by rebranding, and also reduce the amount of time we spend clarifying questions over exactly which -ERI we are. The acronym ERA also has very positive connotations, and is fairly short/catchy.
Join the ERA team
ERA is looking for passionate and driven focus area leads who could support the core ERA team and help us grow. We are accepting expressions of interest for certain positions that we haven't yet opened hiring rounds for.
We have made the first step as easy as possible, and we recommend submitting an expression of interest even if you are not sure whether you are a good fit. If we think you could be a particularly good fit for our team, we will reach out to you.
ERA Cambridge Fellowship 2023
The ERA Cambridge Fellowship is an eight-week paid programme focused on existential risk mitigation research projects, taking place from July 2023 to August 2023 and aimed at all aspiring researchers, including undergraduates. In fact more than 60% of our 2022 fellows were undergraduates!
Fellows will be supported by experienced mentors to conduct research projects or scope out entrepreneurship opportunities in existential risk mitigation, whilst also being provided with free accommodation in Cambridge, UK, alongside other benefits. Individual or group projects are possible, and we will have project proposals fellows can choose from, or they can propose their own. You can find out more about the programme here and register interest here to be notified of when applications open.
If you might be interested in mentoring fellows on this programme, please submit your name, email and research area here, and we will get in touch with you in due course.
Questions?
If you have any questions, please do reach out to me at nandini@erafellowship.org