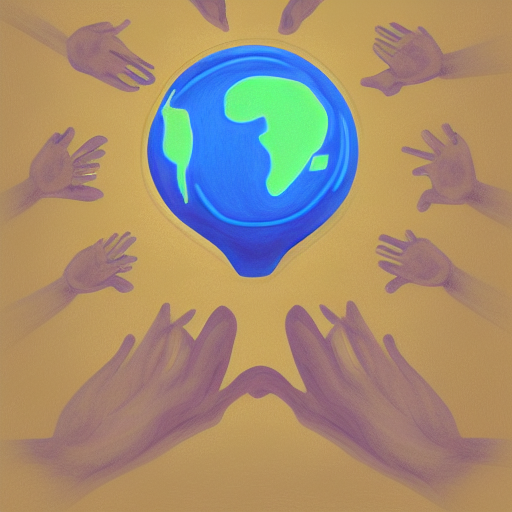 Truth serves life.
Truth, like any good servant, is in service of life. It exists to promote our individual and collective well-being, by helping us to understand and navigate the world around us. Truth is timeless and universal, carrying with it the wisdom of the ages. It is also dynamic and ever-evolving, responding to the needs of each new generation. In this way, Truth can be seen as a Futuristic Constitution, guiding us towards a brighter future. Above all, Truth is a powerful force for good, and we should all strive to live in accordance with its principles.
How Should A Futuristic Constitution Should Look Like?
If we're going to design a constitution for the future, we need to take into account the fact that the world is changing rapidly. We can't just copy and paste the existing documents and expect them to work in a new context. We need to be innovative in our approach, and we need to look at ways of maximizing resources and allocation of leadership.
Here are some ideas for how a futuristic constitution might look:
Innovation: The constitution should encourage innovation, not stifle it. We need to think about how to incentivize people to come up with new ideas and new solutions to problems.
Resource Maximization: We need to be efficient in our use of resources, and we need to find ways of maximizing their potential. This includes both natural and human resources.
Allocation of Leadership: We need to think about how leadership should be allocated in a way that is efficient and effective. This includes both traditional leaders and emerging leaders.
Adaptive Educational Structures: In order to meet the needs of every child, schools have adopted an adaptive educational structure. This means that each student receives a personalized education based on their individual needs and abilities.
Equal Protection Under The Law: The Constitution now provides for equal protection under the law regardless of race, gender, or sexual orientation. This update ensures that all citizens are treated fairly and equally under the law.
Strengthening Checks And Balances: The Constitution has been updated to strengthen checks and balances between the different branches of government. This update will help to prevent abuse of power and ensure that our government remains accountable to the people.
To Serve The Living: Nature, Animals and Humans?
Developing the future through a manifesto is an important way to set the tone for what is to come. A constitution is a document that sets out the supreme law of a country, organization or even different worlds. It outlines the rights of citizens and the functions of institutions. In a way, it is a blueprint for how a society should be structured. As such, it should be considered carefully in order to ensure that it meets the needs of all members of society, including nature, animals, and humans.
A constitution that serves the living must take into account the needs of all sentient beings. It should protect the environment and animal welfare, while also ensuring that human rights are respected. Furthermore, it should promote the well-being of all members of society, both present and future generations. In short, a constitution that How Should A Futuristic Constitution Serve The Living: Nature, Animals and Humans? should be forward-thinking and inclusive. Only then can it hope to serve as an effective guide for developing a thriving society - societies that can thrive in different worlds as we aspire to become multi-planetary species.
This Blogpost is covering concepts found in the Future Fund Project Ideas.