Context: My understanding is that CEA (EVF now?) gave a grant for a small team of EAs to work on a documentary about the role of the EA and rationalist community in covid forecasting. I think the team was two people. The team was paid monthly and got some other support. This sounded liked a fine project to me. A bunch of work was done but the project never finished for various reasons. I might be remembering some of this context wrong but thats not the most important.
Here are some messages I exchanged with the person in charge of the project: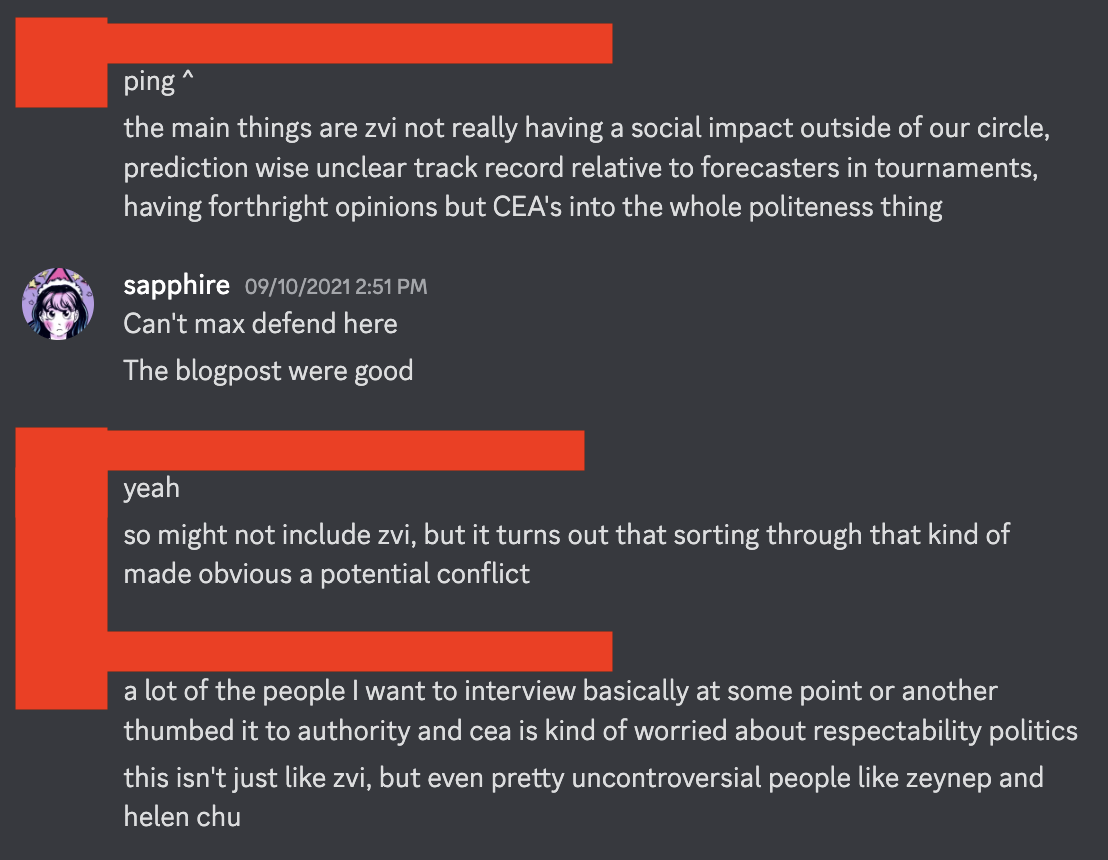 Given that the EA is community is potentially rethinking some of its internal structure it feels important to share this sort of thing even though it breaks existing norms. My personal opinion is EA has a pretty serious culture of silence because annoying the EA leadership will get you blacklisted in various ways. But due to said culture of silence it is hard to talk about this stuff publicly or substantiate accusations. No one wants to go on record. For example I think the EA leadership has acted very unfairly adversarially to both the EA hotel and the predecessor to Rethink Priorities (and possibly early rethink). However it's hard to get the whole story. On the other hand it seems extremely hard to justify excluding either Zvi or Zeynep. Both did great work!
EA really does feel like it has a pretty toxic internal climate and its very hard to discuss why. I will also note that a lot of this is plausibly 'invisible' if you are in very strong alignment with the leadership.