TL;DR: We now have dark mode on the EA Forum. There are some bugs, but you can turn it on!
This is what the Frontpage looks like in dark mode: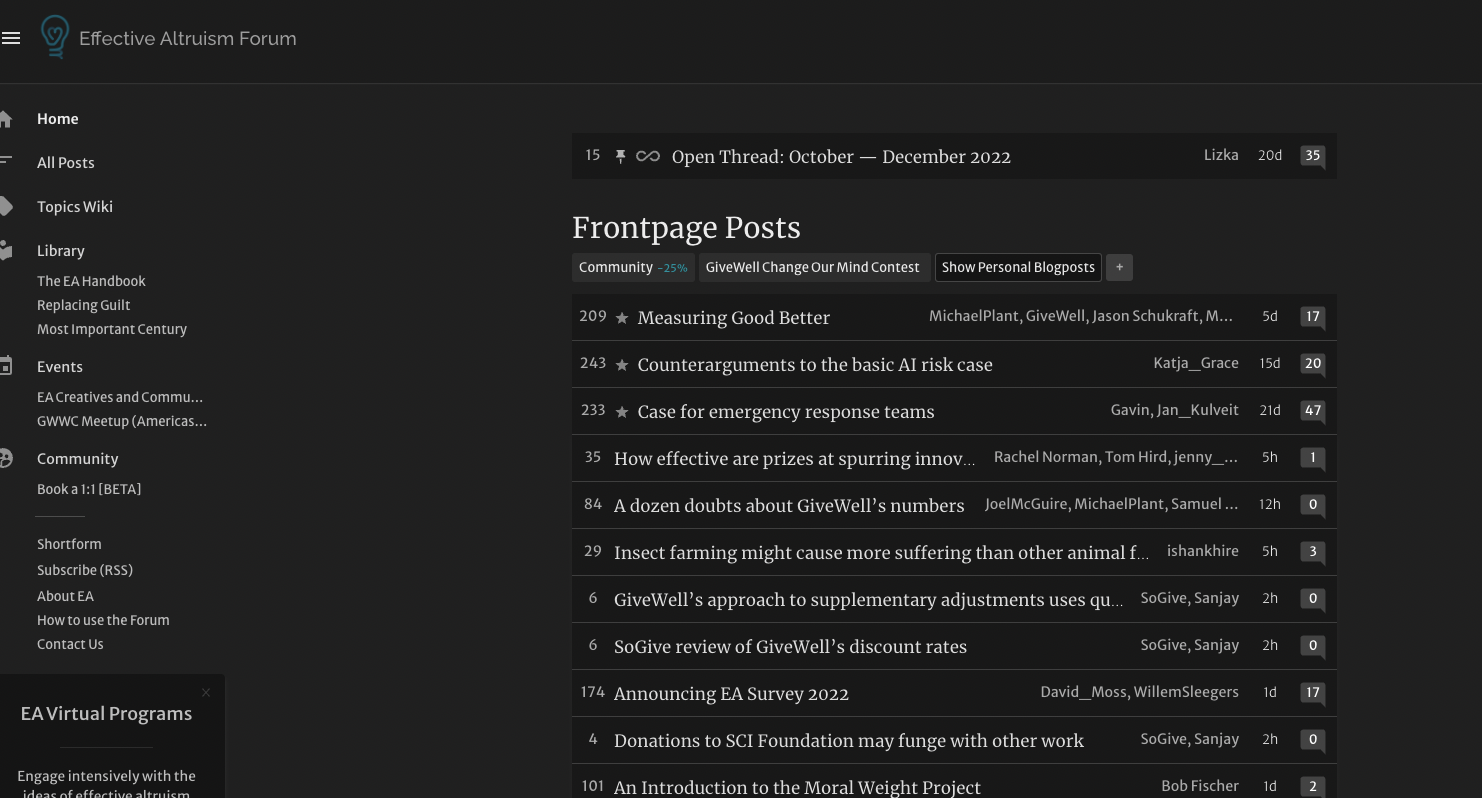 How to use it
You need to be logged in — the Forum will respect browser settings for logged-out users.
To change light/dark mode settings, hover over your username in the upper right-hand corner (or just go to your profile page). Then select "Account Settings." In account settings, click on "Site Customizations" and click on the dropdown under "Theme."

You'll see three options: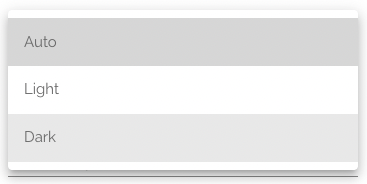 "Auto" will respect your browser settings, even if you have a setting that varies your mode by time of day or the like (e.g. if you set your browser to be light during the day and dark in the evening and at night)
"Light" will be light — the Forum you might be used to.
"Dark" will always be in dark mode.
Feedback is (always) welcome!
Please also feel free to report bugs in the comments of this post.
Thanks to everyone who worked on this. :)