Personal opinion only. Inspired by filling out the Meta coordination forum survey.
Epistemic status: Very uncertain, rough speculation. I'd be keen to see more public discussion on this question
One open question about the EA community is it's relationship to AI safety (see e.g. MacAskill). I think the relationship EA and AI safety (+ GHD & animal welfare) previously looked something like this (up until 2022ish):[1]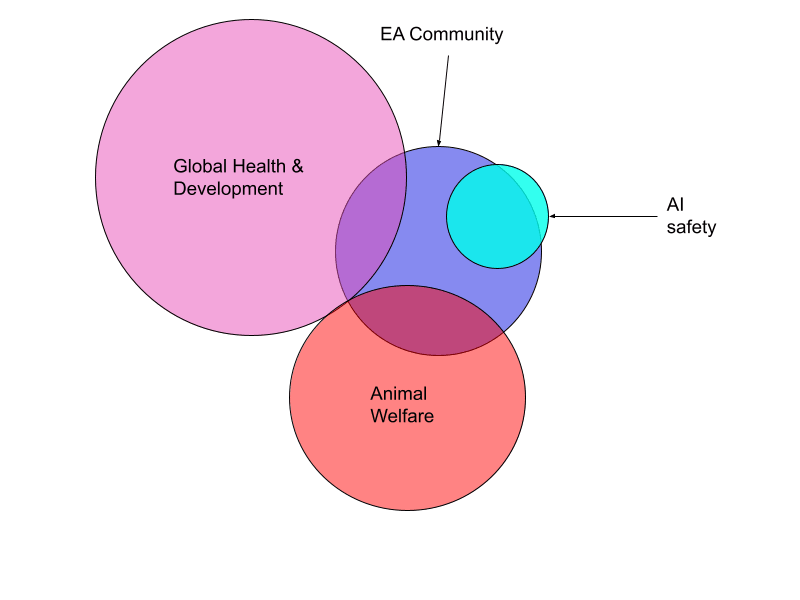 With the growth of AI safety, I think the field now looks something like this: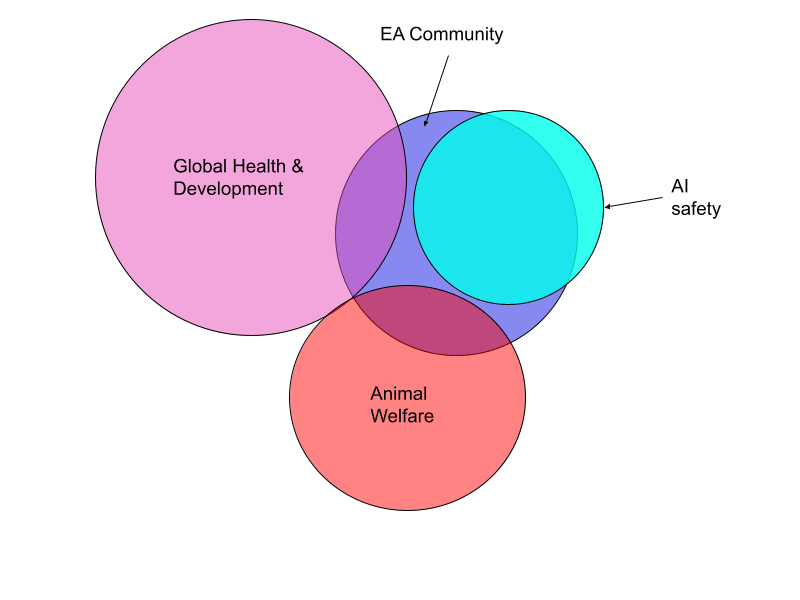 It's an open question whether the EA Community should further grow the AI safety field, or whether the EA Community should become a distinct field from AI safety. I think my preferred approach is something like: EA and AI safety grow into new fields rather than into eachother:
AI safety grows in AI/ML communities
EA grows in other specific causes, as well as an "EA-qua-EA" movement.
As an ideal state, I could imagine the EA community being in a similar state w.r.t AI safety that it currently has in animal welfare or global health and development.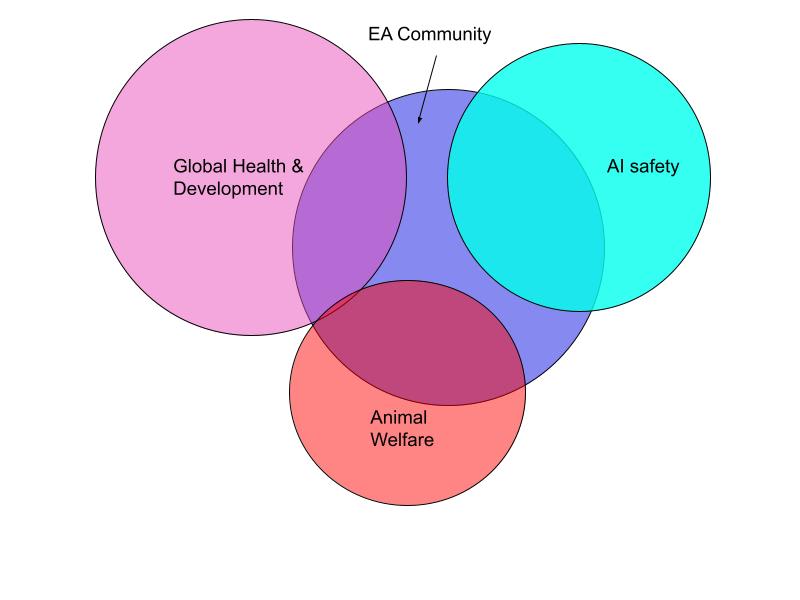 However I'm very uncertain about this, and curious to here what other people's takes are.
^

I've ommited non-AI longtermism, along with other fields, for simplicity. I strongly encourage not interpreting these diagrams too literally